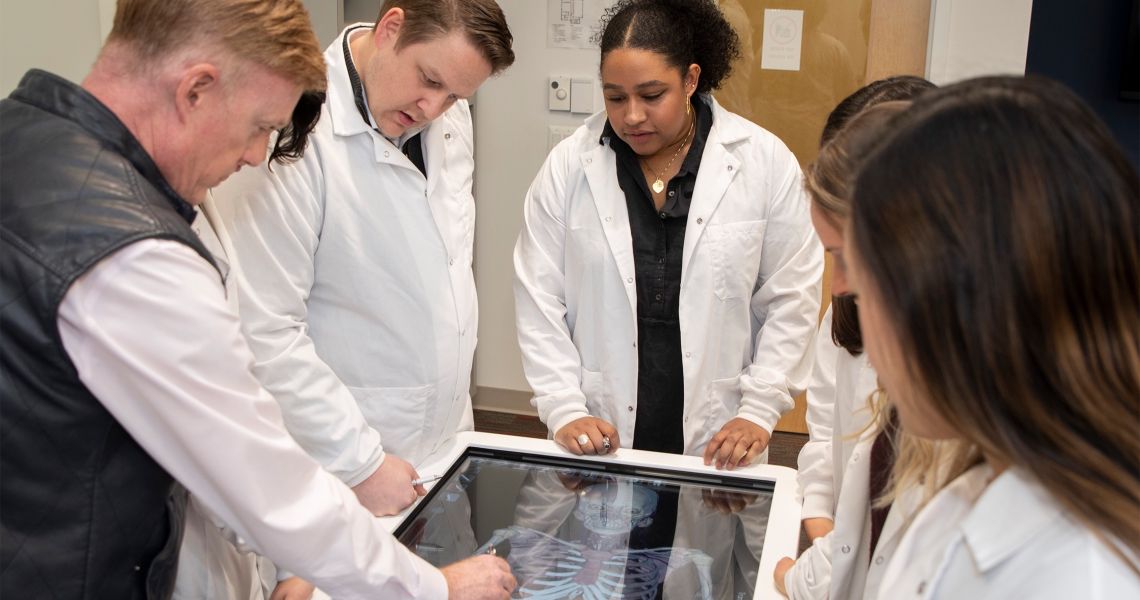 The Post-Baccalaureate Pre-Medicine Program 
The Post-Baccalaureate Pre-Medicine Program at the George Washington University (GW) School of Medicine and Health Sciences (SMHS) provides future physicians, dentists, and PAs with prerequisite science coursework, standardized test preparation, and access to real-world experiences to ensure enhance their applications to graduate medical education programs. There are two tracks: Pre-Medicine/Pre-Dental and Pre-PA. Students who successfully complete the program are granted a Post-Baccalaureate Pre-Medicine certificate.
Pre-Medicine/Pre-Dental Track
This track is devised for individuals who wish to apply to medical/dental school, but have not yet taken general and organic chemistry, biology, and physics courses necessary for admission. Although not a prerequisite of all medical/dental schools, a biochemistry course is included in our curriculum to prepare students for success on the Medical College Admissions Test (MCAT) and the Dental Admission Test. The Pre-Dental track was added in 2021.
Pre-PA Track
The program's Pre-PA track is designed for students who plan to apply to a PA program, but have not taken the typical prerequisite courses for admission. Applicants are encouraged to check with specific schools to see if GW's program would be a good match for their needs.
Program Location
Both tracks of the program are structured, full-time, and offered in person at the GW Virginia Science and Technology Campus (VSTC) in Ashburn, VA. Classes for the 37-credit-hour program start each May and are designed to be completed in late April of the following year.