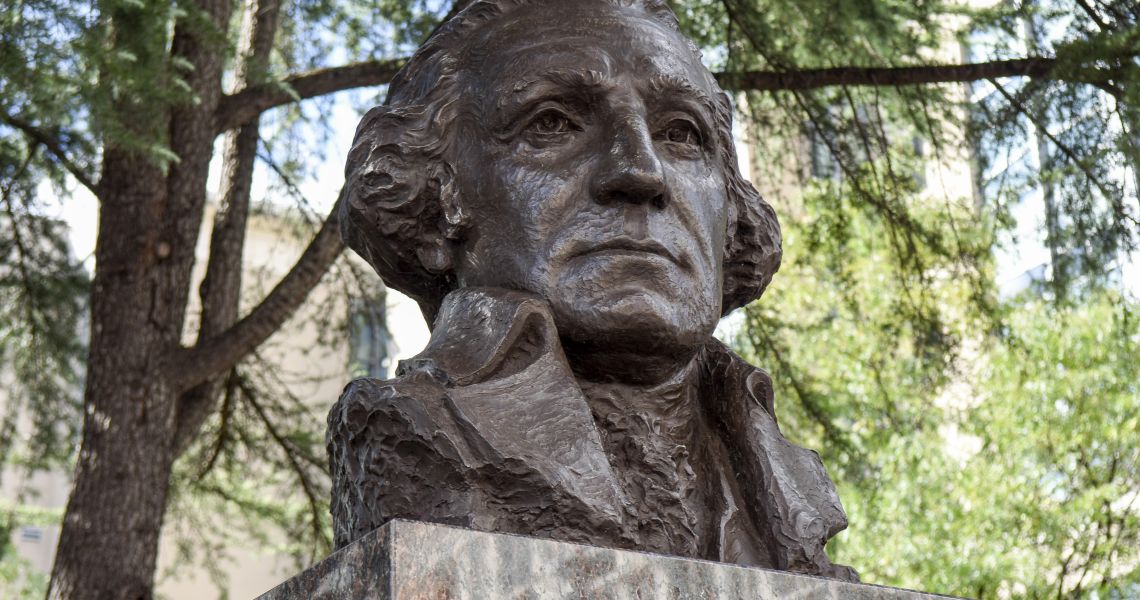 The GW program, housed within the School of Medicine and Health Sciences, is led by expert health sciences faculty, as well as clinicians involved in leadership, teaching, and advising. The reasons for coming to the GW Post-Bacc program, given by students who attend the program, are:
Our Cohort:  Students take classes that are restricted to post-bacc students, rather than taking courses among GW undergraduate students. This provides an opportunity for camaraderie and class cohesion.
Current Topics in Healthcare Course: The Current Topics Series runs from fall through spring. The course focuses initially on medical/dental/PA admissions. The remainder of the series is designed to expose the pre-health student to themes relevant to careers as clinicians within the US Healthcare system. The seminar-based format allows GW experts in healthcare at the national level to expose students to relevant topics such as: healthcare economics, health disparities, disaster response, social determinants of health, hospice, and palliative care.
Students from diverse backgrounds and experiences: Many students who attend the program have had previous careers in education, business, and healthcare. Learning from and working with classmates who are pursing different paths in healthcare brings a richness to the experience. We actively recruit students from the veteran community as well as those from disadvantaged backgrounds. 
Supportive Environment:  The program focuses on individual student growth with advisors who increase student success and provides tutors free of charge.
MCAT/DAT and GRE Reviews: The program includes an in-house Kaplan MCAT prep course. Additionally, an online DAT or GRE prep course is available for pre-dental or pre-PA students.
DC Area: Being near the nation's capital affords students opportunities to visit the National Institutes of Health and the US Food and Drug Administration. Affiliation with GW Medical School offers extracurricular experiences and research opportunities. 
Volunteer and Research Opportunities: We've partnered with local groups to facilitate volunteer experiences in medicine. 
The Students' Views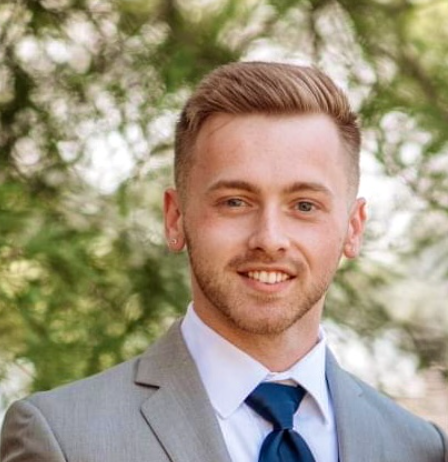 Jeremy Hayward
I entered post-bacc with the goal of linking to GW school of medicine. As a member of cohort 7, I expected that GW's years of previous success at linking students would help me achieve this goal; I was not disappointed. The support I received from my cohort, professors, and advisors helped me craft a medical school application that I could not have been more proud of. The lessons I learned, study habits I created, and school/life balance I developed were a huge benefit to me as I began medical school. If I could do it again, I would choose GW in a heartbeat. While it was definitely a challenge, my year in GW's post baccalaureate program was one of the most positive and life changing years of my life.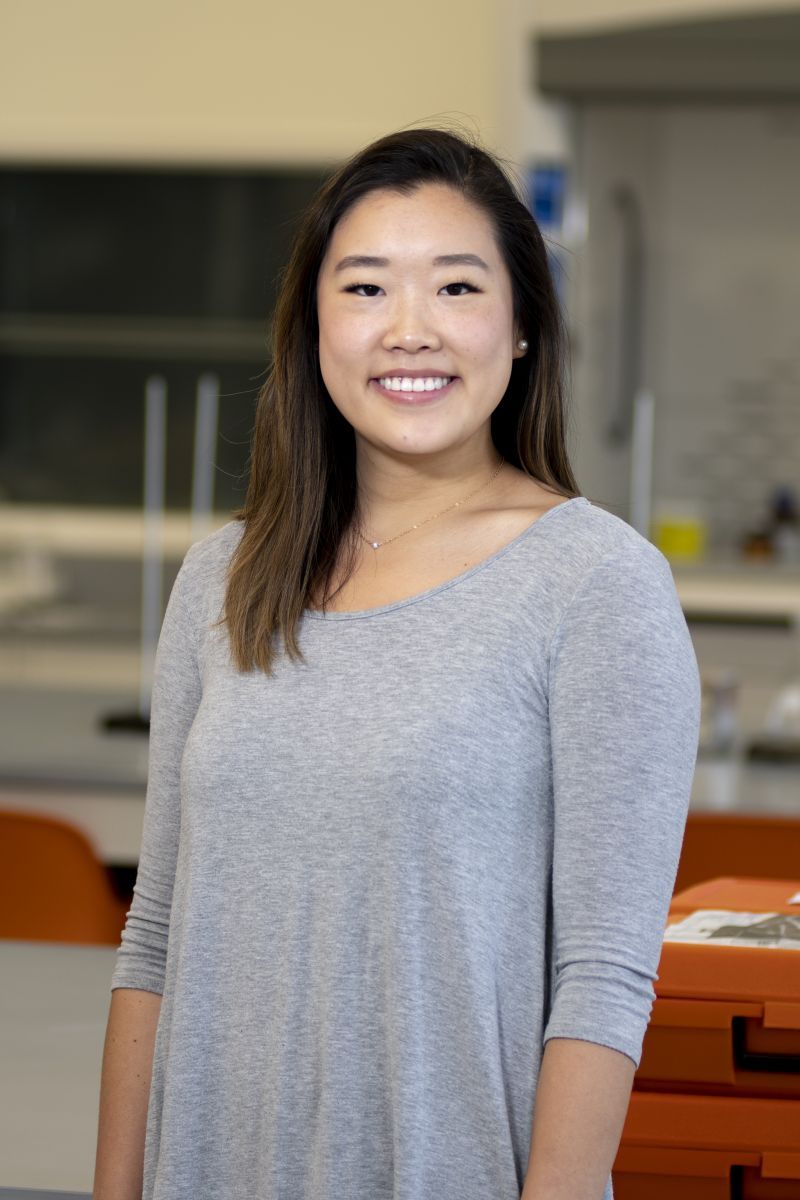 Meg Winata
When I was applying to post-bac programs, I knew I wanted to attend a school with a cohort-style program where I could finish my premedical coursework in one year. From the beginning of the program, I felt that the professors and Teaching Assistants at GW were invested in my success. I knew that as a career-changer, I would find the transition back to school challenging. The accessibility of GW faculty outside of class through office hours, tutoring, and review sessions helped me gain a solid understanding of the post-bac material, which has continued to serve me well in medical school. Additionally, the small size of the program fostered a collaborative learning environment, and I enjoyed having a small, close-knit group of peers for study sessions and weekend trips to DC. Throughout the ensuing gap year, my professors (and classmates), were invaluable resources who provided guidance, support, and reassurance as I applied and interviewed for medical schools. I'm currently in my M1 year at the Emory University School of Medicine and have no doubt my experience and the connections I made at GW helped prepare me for this journey.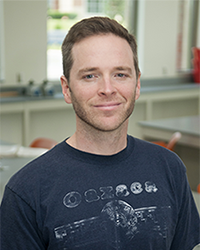 Frank Buchanan
The Post-Baccalaureate Pre-Medicine Program at GW was exactly what I hoped it would be: personal, comprehensive, and intensive. The faculty and administration were completely dedicated to my success. The cohort was an interesting mix of highly motivated and qualified individuals, with diverse experiences and perspectives, but all with a shared goal of pursuing a career in medicine. The program prepared me well for the MCAT and also provided invaluable feedback for my medical school applications. I am thankful I chose the Post-Baccalaureate Pre-Medicine Program at GW because I believe it played an integral part in my successful admission into Dell Medical School at The University of Texas at Austin.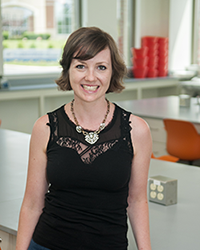 Caitlin Davis
In applying to pre-medical programs from a career in policy research, I knew I wanted to stay plugged in to the world of health policy in Washington. I was excited to learn that George Washington University had a post-bacc program that would provide access to all the benefits of such a large, nationally-regarded research institution. When I interviewed with the program, I knew immediately that it was the right fit: the post bacc combined the network of a major academic medical center with a small class size, comprehensive curriculum, and top-notch mentorship. Throughout my pre-medical year, I developed a solid foundation in the basic sciences, benefited from individualized attention from professors, and received great guidance in preparing for the MCAT. I was connected with resources across the GW network, including doctors who provided me with opportunities for shadowing and research collaboration. I realized early on that GW was everything I was looking for in a medical school, chose to apply through the linkage program, and was admitted as a member of the class of 2020. Having just finished my first year of medical school, I'm grateful that the post bacc program set me up to succeed in medical school and beyond.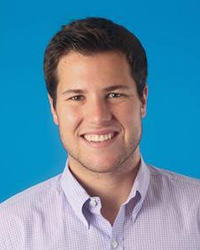 Brent Etiz
I made the decision to leave my job in Silicon Valley in order to pursue my dream of becoming a physician. Having graduated with a degree in economics from Stanford and having not taken any of the required science courses for medical school, I began looking at various post-bacc programs. I was immediately drawn to the Post-Baccalaureate Pre-Medicine Program at GW due to the cohort structure and small class size, the accessibility of the faculty, the ability to complete all of the required courses for medical school admission within one year, and the guidance and support offered by the program director. The program surpassed all of my expectations. In addition to the great instruction and preparation, we had a chance to build a cohesive and supportive camaraderie within the cohort. Outside of the classroom, we had opportunities to pursue research and expand our clinical experience through opportunities like volunteering at a local hospital. I truly believe that my experience at George Washington prepared me for the MCAT, medical school, and life as a physician. I will forever be grateful for my time at George Washington and the role it played in my journey towards achieving my dream.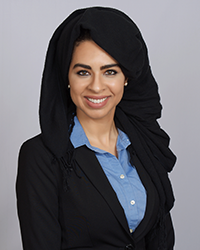 Doha Hussein
As an undergraduate student, I attended a 50,000-student campus with class sizes averaging 200-500 students for most of my undergraduate career. When I made the decision to leave the workforce as an Electronic Medical Record trainer and become a student again, it was important that I received a more personalized education where I could regularly interact with my professors. Having an advisor who was truly invested in my success and supportive of every step was invaluable. The post-baccalaureate program at GWU felt tailored to my needs and has laid the groundwork for my path of becoming a physician.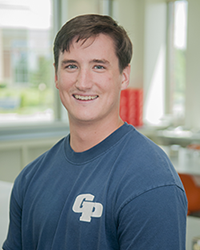 Greg Perraut
I graduated as a double major in Finance and Accounting and spent the year after graduation working as a financial consultant. Not long into my job, I sensed a lack of fulfillment and started looking into post-baccs. I was drawn to GW for the small class size, separate from the undergrad. I found this created a very supportive atmosphere, where we all propped each other up. It reduced the stress of the compact schedule and made it easier to speak with each other openly. It allowed us to foster actual relationships with our professors, who were always there to answer a question, respond to an email, and provide excellent advice. The Program Director was very attentive to our needs and suggestions, and she helped keep our sights set on the long-term goal of getting into medical school. GW provided me with excellent resources to both prepare for the MCAT and apply successfully to medical school. I spent my gap year scribing in an Emergency Department, which was a highly educational and terrific experience heading into medical school. I was excited to matriculate into the University of Maryland School of Medicine, following my father and brother's footsteps, and none of it would have been possible without GW.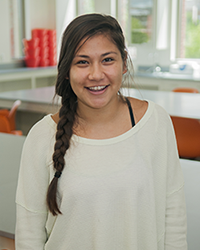 Sonja Samant
I knew that I wanted three things from my post-bacc experience: a rigorous course load that could be completed in one year, small class sizes to form meaningful relationships with professors, and an intellectual climate where I can share my life with other passionate students. After completing GWU's post-bacc program, it is evident that these three aspects are manifested within GWU's program. As a History major from Duke University, I was apprehensive about taking so many science courses at once. However, our professors made our success their priority. They not only presented us with the material that was needed to prepare for the MCAT, but also always found ways to connect class material to clinical medicine. Additionally, the program director made the daunting process of applying to medical school one that actually made sense. The advisors were always there to answer questions, edit essays, and be a sounding board for ideas. It is because of my experience at GWU that I felt prepared to start at the University of Florida College of Medicine.